This knowledgebase article describes the steps to create add a new user to your website and give them the appropriate privileges to post.
Once you have logged in to your website administration page, hover over on the Users menu item click on the Add New button.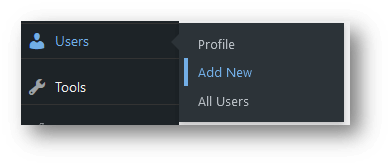 Figure 1 – Add New User Option

On the Add New User page, scroll down to the bottom where it says "Add New User".
Enter a Username (lowercase) and the email address of the user.
Select a role of "Author" to allow them to create posts.
Users who are allowed to also edit other users' posts or add pages should be given the role of "Editor".
Do NOT select the option to "Skip Confirmation Email" as the user will need to set their password.
Click the Add New User button.
An email will then be sent to the user to provide them access with the appropriate privileges.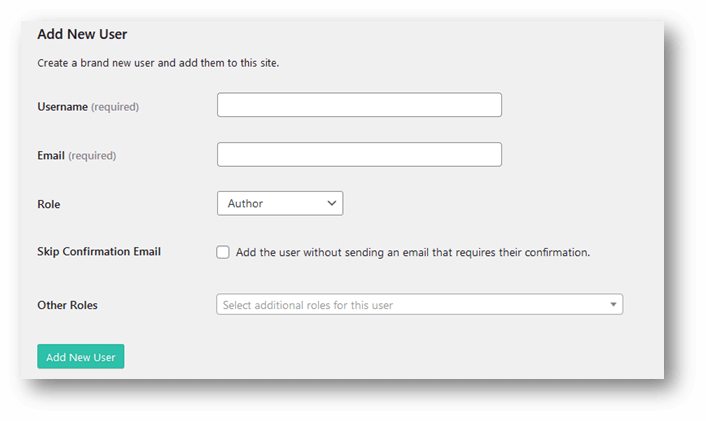 Figure 2 – Add New User Detail
Article Last Updated: 31st August 2021