This knowledgebase article describes the steps to add new pictures and documents to the media library for display in pages or posts.
Select "Library" from the "Media" option in the left-hand menu.
To create new media, click on the Add New button at the top of the screen. An option will be displayed at the top of the screen to either browse or drop files on to the page.

Figure 1 – Add New Media
Once uploaded, you can click on a media item to see further details about it on the right-hand side.
Select the "Media Category" the media belongs to. Selecting "Minutes" will display the item on the Minutes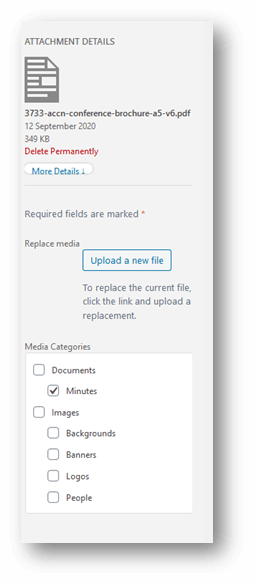 Figure 2 – Categorising Media
To filter media based on a Category, select an option from the "Filter by Media Category" drop down list at the top of the Media Library (e.g. to display just Minutes, select the "Minutes" option).
Figure 3 – Filtering Media
To order the Minutes on the Minutes page, drag the media on the Media Library page to present them in the preferred order.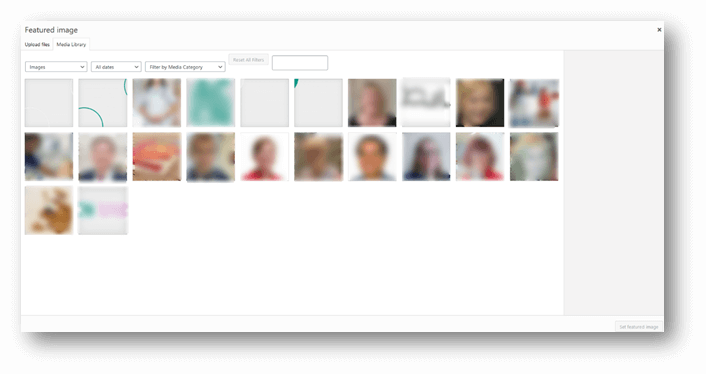 Figure 4 – Viewing Existing Media
To add new Media Categories, select the "Media Categories" option from the "Media" menu option on the left-hand side.
Enter a name, and if necessary, select a "Parent Media Category" and click the Add New Media Category to add it as a new option.
Figure 5 – Adding New Categories
Article Last Updated: 16th July 2021